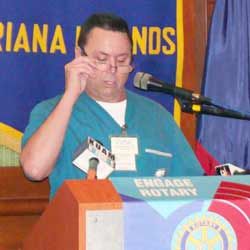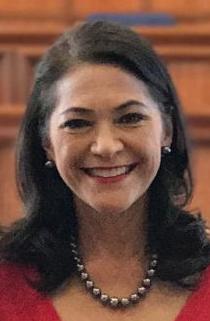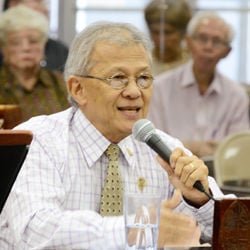 Three more potential candidates for senator have picked up packets from the Guam Election Commission as of yesterday.
Dr. Chris Dombrowski is running as a Democratic senatorial candidate. Meanwhile, Republican Sen. Mary Torres is looking to keep her seat in the Guam Legislature.
Another newcomer for this year's race – but a veteran in the political field – is Adolpho Palacios, who plans to run for senator.
Palacios was elected to the Legislature in 2004 after two unsuccessful bids in 1996 and 2002.
There are now 15 candidates for the 15-seat Legislature, Guam Election Commission records show.
Race for Adelup
Picking up his candidate packet for the gubernatorial race is Sen. Dennis Rodriguez Jr., who announced his bid for the highest executive seat this week.
Rodriguez joins three other Democrats vying for governor. Sen. Frank Aguon Jr., former two-term Gov. Carl Gutierrez, former Sen. and Bank of Guam CEO Lou Leon Guerrero, and Rodriguez will square off in a Democratic primary on Aug. 25.
The sole Republican candidate to have picked up a gubernatorial packet has not officially launched his intentions to run for governor.
Lt. Gov. Ray Tenorio picked up an election packet on Jan. 2. Political ads featuring Tenorio and potential running mate Tony Ada have been seen, and advertisements paid for by a political action committee featuring Tenorio have run in local theaters.
There are now 19 individuals running for elected office.
Those who have picked up senatorial packets from the Republican camp include Sens. Torres, Wil Castro and Louisa Muna, and James Moylan, Kate Baltazar, Benito Servino, Ellery Paz, Julius Santos, Adonis Mendiola and Amanda Blas.
On the Democratic side, Dombrowski, Palacios, Sen. Joe San Agustin, Jack Hattig III and Catherine Leon Guerrero have picked up senatorial packets.