Iconic civil rights leader Martin Luther King Jr. was revered during a special naturalization ceremony that welcomed 46 new United States citizens yesterday afternoon at the District Court of Guam in Hagåtña.
Chief Judge Frances Tydingco-Gatewood and U.S. Magistrate Judge Joaquin Manibusan Jr. presided over the ceremony that naturalized citizens who migrated from Japan, Thailand, South Korea and the Philippines.
Each recited the Oath of Allegiance and Pledge of Allegiance, received a special message from President Donald Trump and sang the national anthem, "The Guam Hymn" and "America the Beautiful," while proudly waving American flags.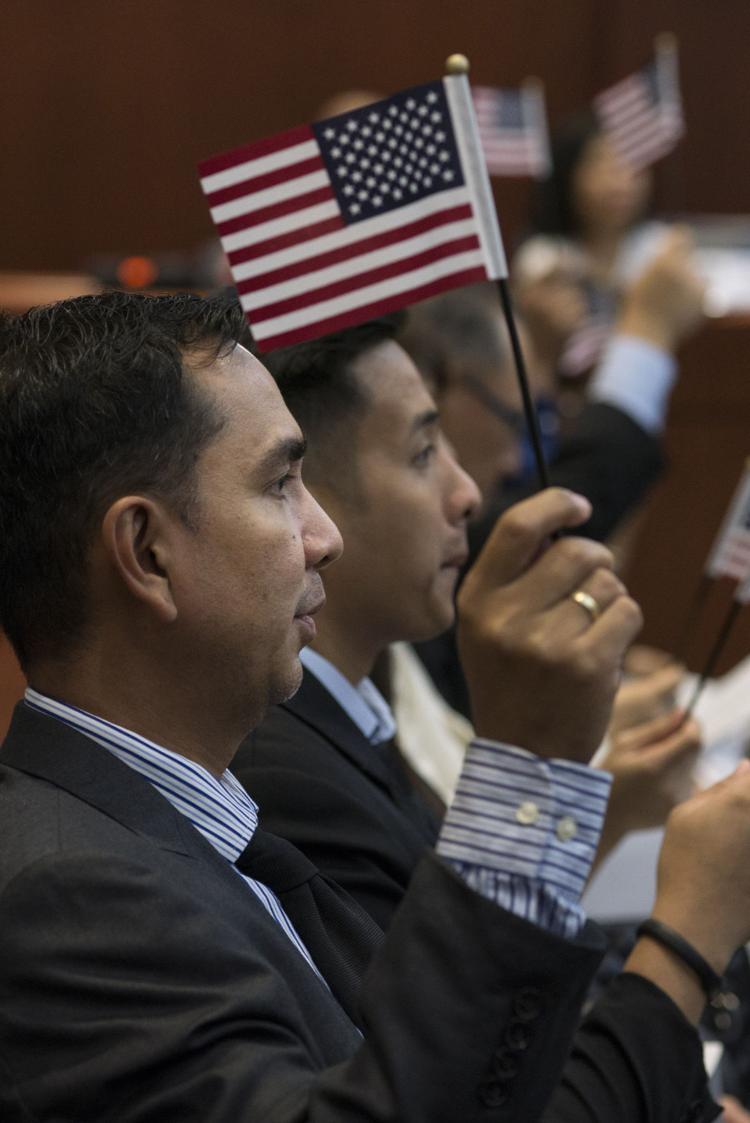 Keynote address
The new Americans listened to a historically significant keynote address by Special Agent Michael Gadsden of the Federal Bureau of Investigation, who presented the many things King is remembered for being – a humble Baptist minister, a civil rights leader, winner of the Nobel Peace Prize and a man with a dream.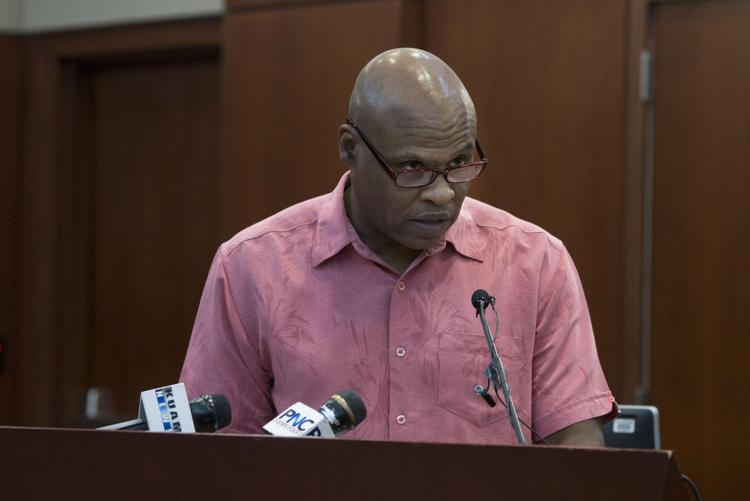 The FBI agent also shared that he lived down the street from where Martin Luther King Jr. was born in Atlanta, Georgia, and grew up with the same challenges King faced.
Gadsden spoke of the freedoms and liberties of the United States, and how his job as an FBI agent grants him the duty to protect and defend those assets, including the Constitution and the very people who sat before him.
A few of the new citizens shared their sentiments of how it feels to be an American.
Babylyn Banayat Mon became a U.S. citizen on her 32nd birthday. She said she planned to celebrate both milestones with her family at dinner that evening. Mon has been on Guam since 2003 and is a food-service worker at Guam Regional Medical City. Now that she's a citizen, she plans to vote in every election and to follow the laws of the United States.
"I'm so happy that I have this on my birthday," she said. "I'm very proud to be an American."
'It's like a dream come true'
Evergreen Almonia Ebo was the youngest newly naturalized citizen in the room. She has lived on Guam for five years, studies accounting at Guam Community College and works two jobs: an accounting clerk and a gas station sales associate. She plans to use her voice by voting, and aspires to join the Navy or Army.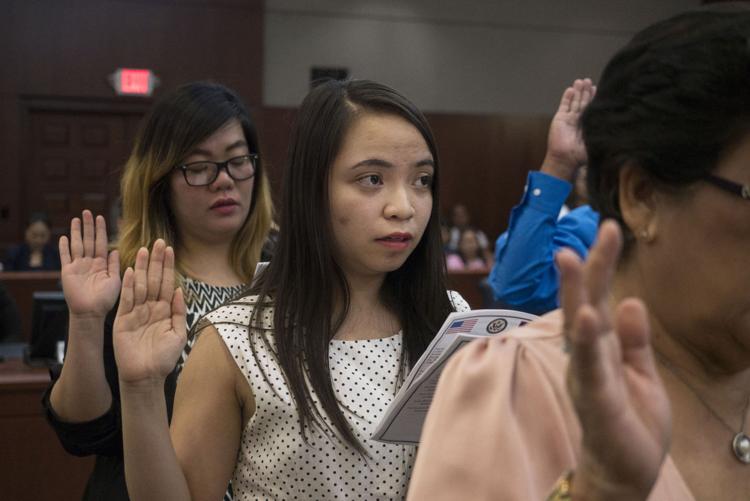 "It feels great and amazing. It's like a dream come true," Ebo said.
Edsel Fiel Bondoc can now join his wife and son in American citizenship. Bondoc has lived on Guam for more than 20 years and works as a taxi driver, which he says is fun and relaxing.
"I feel so happy and be blessed because I get my citizenship with my kids and my family," he said.
All 46 new Americans received a certificate of their citizenship, and took photos with Tydingco-Gatewood, Manibusan and Gadsden.